Packaging

Industry Guide
Learn about the belts that power packaging production.
Download a copy of our Packaging Industry Guide to learn about Megadyne's innovative solutions for specific packaging industry needs.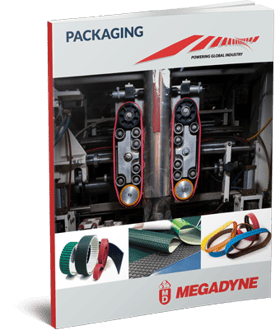 Learn more about our

Packaging Industry Capabilities
Discover some of the best belting solutions available for packaging industry applications in our new guide.
Inside, we detail the role custom belts play in packaging and key concerns for applications, including:
Case Erecting and Case & Tray Packaging
Wrapping & Sealing
Filling, Capping, Form, Fill & Sealing
Box Filling and Closing Equipment